I had a look on my website the other day and noticed that there weren't any updates since April 2003, and didn't update my blog since June. So an update is in order, I think.
My sister's bump grows larger, and is thinking about
baby names
. I had a look at
the popular ones
and was shocked to see that
Mark
has been falling year on year - 77, 84, 96 and now it has dropped off the list. Joanne / Joanna isn't even there! (Jordan is though. Classy) . Still, avoid
these
and it'll be fine.
The big event is that nearly 6 months on from when Jo and I first put our offer in on the flat, we finally completed and are now proud home owners. As soon as we got the keys , we were immediately over there to rip out the old person curtains and lampshades, and start on the painting. We had a bit of crossover with our rented flat so we tried to get as much work out of the way as possible while we had 2 flats on the go.It was all a bit mega busy - decorating pretty much every evening 7-10pm, on top of CIMA study. It basically hadn't had anything done to it in decades and needed lots doing. Jo's Brother and Dad came and put in a new kitchen and put right the damage done from the asbestos removal, we also got the plumbing sorted and a nice carpet put in. Now it feels like home. Aaah.
Lounge before: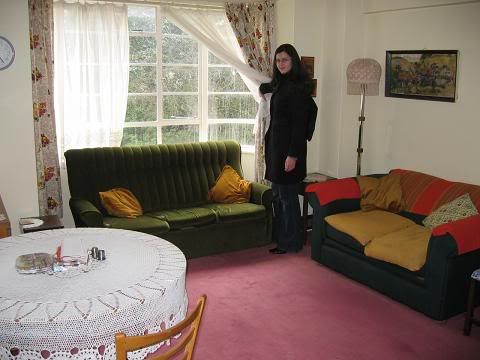 And after: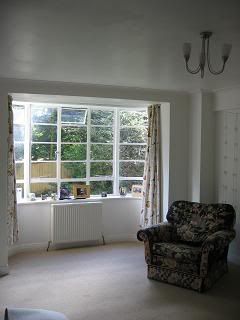 Kitchen before:
and after: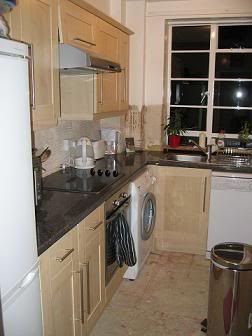 (still needs flooring & tiling).
Not a huge milestone in my life, but we visited Longleat Safari Park recently, on the way back from a visit to Jo's family in Devon. I mention it only as an excuse to show this photo I took.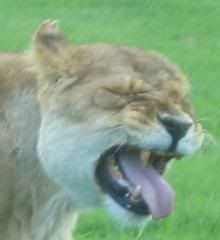 Marvellous.