Amanda came down for the weekend & took Jasmine to the childrens play area on the beach. Jasmine was hilarious bopping away on he horsey thing, gurning like an absolute nutter.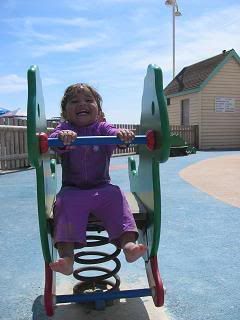 She has also now found out how to say my name. ish. Mak
as in "Mak. Mak. Makmakmakmakmakmakmak." Until she gets my attention.