We have a day out with Jo's mum to
Sheffield Park
(in Sussex, not Sheffield). It's a lovely place, with beautiful lakes and gardens.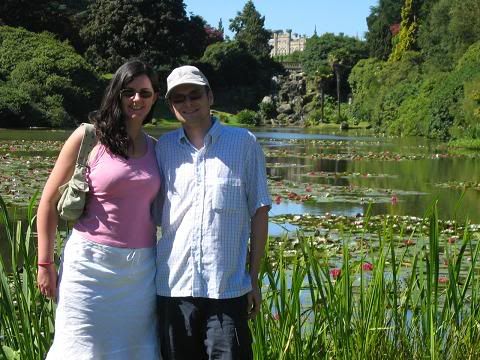 On the way back, I remember to take a photo of the Graffiti on the wall by Brighton Train station of two policemen kissing. It's lifesize, so is very striking, though sadly the eyes have been sprayed over.
It is by famous local graffiti artist Banksy
.