Jo had come down to Devon a couple of days beforehand to sort things out. I arrived in Devon on Thursday night with Amanda & family, kindly giving me a lift. As most of the organising seemed to be in hand, we decided to take a trip out and make the most of the nice weather and show Amanda some pretty Devon locations. We took a trip to Cockington, which is very olde worldey, a bit touristy, but lovely nonetheless. We had drinks on the lawn and saw lots of shire horses.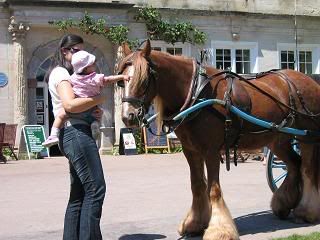 It was funny to visit the day before the wedding, as we had looked at it already as a possible venue, and there was a wedding happening during our visit. We also stop at the seaside in Torquay so Jasmine can have a paddle and make a sandcastle. Making a seaweed castle would have been easier.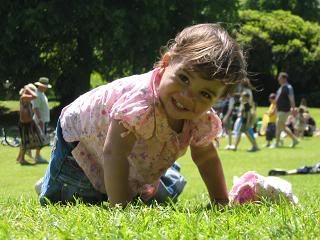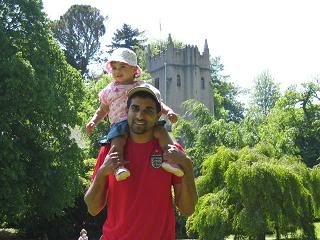 In the afternoon we have our wedding rehearsal with Leslie, who puts us at ease for the next day. He is Amanda's godfather, and did the ceremonies for my parents wedding as well as Amanda's. During the rehearsal, Colin lets slip a remark about Mel giving Jo plenty of space to allow for the train on her dress. After trying so hard to keep the details of the dress a secret for so long Jo is annoyed that this is revealed, but I (purposely) didn't pay any attention to the comment.
In the evening I have a meal at Dartington Hall with my family & some of the family friends including Gay& Eric, Dick & Selina and Leslie & George. Dartington Hall was originally built in 1388 for John Holand, Earl of Huntingdon and half brother to Richard II, He was beheaded in 1400 after an unsuccessful rebellion against Henry IV.
Meanwhile Sumit goes in search of a restaurant in Totnes, running into difficulty as they all close or don't allow smoking, until he finds an Indian restaurant who give him his own palatial private room!